Termite Control Treatment
DRILL - Holes of Diameter of 1.2cm are drilled in the walls of the house at the skirting level – 1-foot distance
FILL - Termicide for Anti termite solution is filled in these holes which control the termites inside the house as well as the colony
SEAL - Holes are then sealed with white cement
Service Details
1 Year AMC – 1 Services, 1st Month Audit Services – 4th Month
2 Year AMC – 1 Services, 1st Month Audit Services – 4th & 13th Month
Manpower – 2 for 1st Service and 1 for Audit
Why HiCare is different ?
Inspection of the entire premise along with customer consultation
Warranty Backed Service
FREE Complaint Service
Book FREE Inspection
Core cutter technique
HACCP (Hazard Analysis Critical Control Point) Certified pest service provider
Why should you choose HiCare for a Termite Control Treatment?
30 years of experience in pest control services
Uses Termicide for anti termite treatment and drills - 1 feet for max efficacy
Core cutter technique for walls attached to the furnitures
Hassle-free termite treatment
HACCP (Hazard Analysis Critical Control Point) Certified
In-house & trained Hygiene Experts
Innovative and scientific solutions to minimize chemical usage for safe, odourless and long lasting effectiveness
Terms & Conditions
Efficacy will be effective post 21 days of service
Service needs to be taken within 30 days of the scheduled date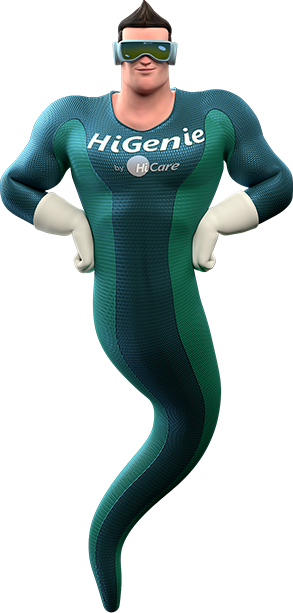 We had a severe termite issue in our Mumbai home until we contacted HiCare team. Their professional service not only eradicated the termites but also provided a preventive solution. Our home is now termite-free, and we couldn't be happier! -Aarti Shah, Mumbai


Living in Bangalore, termites are a common headache. HiCare termite control service was a game-changer for us. The technicians were prompt, and efficient. Thanks to your service, our home is now termite-proof, and we feel at ease. - Pooja Hegde, Bangalore


Termite infestations were a recurring nightmare for us in Chennai. HiCare team's expertise and commitment to thorough termite control have been truly impressive. We can finally say goodbye to termites-Narayan Moorthy, Chennai


The best control for termites is by using the soil-applied barrier treatment. In this treatment, effective termiticides are used to pose a barrier to the termite colonies and kill them at their hideouts.


Consider booking termite solutions from HiCare, a leading pest control company with a legacy of 18 years in pest control. The hygiene experts of the company will drill, fill, and seal the holes infested with termites with safe chemicals.


It is very risky to control termites by yourself. These are the most vulnerable pests that can spread all across your premise and wooden structures if disturbed in the wrong manner. So, we advise you to book professional pest termite treatments for controlling termites.


The best method to get rid of termites permanently is by getting a pest control service from a professional company like HiCare. The company uses the most effective TERMIN-8 Solution to kill termites and prevent their further spread.


Yes, HiCare will kill the existing termites and prevent them from further spreading with their effective termite control services. However, the best efficacy of the treatment will be seen after 21 days of the termite treatment.
Select Your City for Pest Control Services