India's 1st & only comprehensive 4D treatment
Deny Shelter with natural dust, drain enzymes in their hideouts; close the cracks, crevices with silicon gel
Deny Food using specialized bio -degradable garbage bags that have repellent effect
Destroy & Control with traps, gel baiting to kill hidden colonies & spray treatment for visible roaches
Digital Monitoring of end-to-end service treatment to maximize effectiveness with 100% safety
Standard Cockroach Control Treatment
- 1X Cockroach Control through European-approved Gel & Spray
Service Details
1 Year AMC – 3 Services, 1 Every 4 Months
2 Year AMC – 6 Services, 1 Every 4 Months
Manpower – 1 Per Service
Why HiCare is different ?
Gel Baiting & Spray Treatment
Mint Fragrance Garbage Bags
Sealing of Small Cracks
Enzyme based Drain Cleaner
Complementary And Treatment
FREE Complaint Service
Why should you choose HiCare for a Cockroach Control Treatment?
30 years of experience in pest control services
100% safe & minimized use of synthetic chemicals
Scientifically designed service interventions
Hassle-free cockroach pest control with no need to empty your kitchen
Long-lasting and highly efficient cockroach control service that can be carried out at any time of the day
Services offered by hygiene experts with rich experience
Warranty backed service on AMC contract
Terms & Conditions
Efficacy will be effective post 15 days of service
Service needs to be taken within 30 days of the scheduled date
Important to maintain the hygiene of the kitchen for best effectiveness
Free insection is for sq.ft. above 3000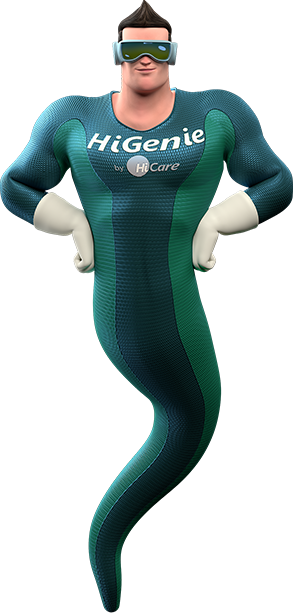 "I have been using HiCare's services for several years and I would like to comment on how pleased I am with the service I receive. The experts are always on time, very professional, informative, courteous and always have a smile on their face. They remember that we have cats and are adaptable to our needs and offer helpful information when we have questions about any cockroach control matters." -Shreya Ahluwalia, Delhi


"I found the cockroach control services provided by HiCare to be highly effective. I had tried two cockroach control agencies earlier but they could not solve my problem. But, HiCare did my job 8 months back and cockroaches have completely stopped coming. Keep it up!"-Ankur Singh


The best pest control to control cockroaches is chemical pest control. You may try sprinkling boric acid by yourself to repel cockroaches.


The best efficacy will be effective after 15 days of the cockroach control service. The effectiveness of one service will last for up to 90- 100 days. It also depends on whether or not you maintain hygiene in your kitchen and the entire house.


No, there is no need to leave the house during the cockroach pest control service. You will just be requested to vacate the area for a while, where the cockroach control spray will be sprayed. There is also no need to empty the kitchen for such pest control treatments.


If you choose an experienced pest control company like HiCare, you get a 30-day money-back guarantee on its cockroach control services in India. HiCare offers a warranty for contract services. Within the contracted period our trained Hygiene Experts will resolve your complaints at no extra charge.


Yes, HiCare offers advanced cockroach control treatments that are effective in repelling all cockroaches away from their hideouts in your home. However, the efficacy of the treatment will be best seen after 15 days of the treatment under controlled conditions.
Cockroach Control Services in Popular Cities
Pest Control Services in Popular Cities
Mosquito Control Services in Popular Cities