Bought a new house and now you feel that you and your family would live there happily ever after! It's a dream that hardly comes true for anyone in reality because with you there reside hidden pests in your home.
No wonder, they might have been residing there long before you even stepped into that house! These tiny, creepy, crawly pests intrude your house, especially in moisture-prone areas like attics, bathrooms, and kitchens.
Found in different varieties, such as cockroaches, rodents, termites, bed bugs, wood borers, mosquitoes, and ants; it's not easy to get rid of these pests. So, how to deal with them?
Whether it is your concern about how to control mosquitoes or how to remove rats from home, a pest control serviceis the apt answer to all your worries. Book pest control services from HiCare, India's leading digital hygiene company.
Proud to be India's only HACCP (Hazard Analysis Critical Control Point) Certified pest-service provider, HiCare offers warranty-backed pest control treatments. Mosquito controltreatments, rodent control services , andcockroach pest controlare just a few pest treatments offered by the company at affordable pricing. 
Reasons to Book Pest Control Services
Leaving pests in your house (not getting rid of them) is like inviting them to breed and multiply and take over your entire property! Moreover, these creepy pests bring along health hazards and spoil the beauty of your expensive furniture and home interiors.
No matter how hard you may try a DIY method to remove pests from your home, you may not get the desired results. So, why waste so much time, money, and energy? Why not book a professional pest-control service from experienced companies like HiCare? 
Listed below are some valid reasons to consider a professional pest-control service:
Efficient pest-testing and detection 
Complete pest removal
Safe pest-control treatment without further damage or spread
Children and pet-friendly pest-control chemicals and solutions
Complete cleaning of the area after pest-control service
Saves money
Saves time
Ensures complete peace of mind
Warranty-backed services
When to Get a Pest Control Service?
Ideally, the moment you detect some early signs of pest infestation at home, you must consider booking a pest-control service immediately from a professional company like HiCare.
Worry not if you're not aware of how to detect these early signs of pest infestation. We will now throw light on the same:
Foul odors
Scattered wings, eggs, or pest droppings
Water leakage in bathroom, kitchen, or attic
Holes and cracks in furniture or walls
Strange gnawing sounds at regular intervals
Greasy marks or tracks on the floor
Hollow sound when you tap on the furniture or walls
Damaged indoor plants
Ant hills or heaps of soil accumulated at certain corners of the house
Services Offered Under Pest Control by HiCare
Trusting HiCare for a pest-control treatment means relying on the best professionals for complete pest eradication. HiCare has been in business for 16 years and is proud to offer a variety of pest-control services.
The company aims to help people live in pest-free homes by offering the following pest-control services:
Bed Bug Control: Book BBMS – Lite Bed Bug Treatment from HiCare - to keep the mess of bed bugs at bay. It is a two-visit service plan.

The first visit is about inspecting the hiding bed bugs in your beddings, carpets, and curtains. The company will schedule the second service after 15 days of the first service.

Cockroach Control: Get away from the mess of cockroaches by booking Cockroach Control Treatment from HiCare.

With a fool-proof formula to deny shelter and food to these pests, the company's trained professionals will destroy and further control cockroach infestation at your place.

Mosquito Control: Don't wait for the monsoon to allow the entry of mosquitoes into your home. Purchase the efficient 3x Mosquito Control Treatment plan from HiCare to enjoy the rainy season without the worry of mosquitoes.

Live happily in a mosquito-free home 24/7 and enjoy the fresh air by keeping windows open after this treatment. HiCare's Mosquito Control Treatment ensures clean air, walls, and water, preventing mosquito breeding in and around your house.

Rodent Control: 

Are those ugly-looking rodents posing a threat to your family? Control them before they become out of control by booking RMS – Lite Rodent Pest Control Treatment - from HiCare. The trained professionals will first look out for rodent hideouts at your place and then install rodent traps to catch hold of these creepy monsters.

A 100% success is guaranteed with these industry-approved and heavy-duty glue boards used by HiCare professionals to catch rodents and throw them out of your premises.

 

Termite Control: 

Rely on nothing but the best for complete termite control. Book the Termite Pest Control Treatment from HiCare - a warranty-backed service that is all about drilling, filling, and sealing the holes infested by termites.

Unlike other pest-control services, the company will send two trained professionals to offer complete termite testing and removal. The time duration for termite control may range from 2-3 hours for a standard 2BHK house.

Wood Borer Control: 

Detected signs of wood borers in your furniture? Then don't delay booking a Wood Borer Lite Pest Control Treatment from HiCare.

If you book the wood borer pest control service, you can expect professionals to identify these wood-loving pests in your furniture and wooden items. After thorough detection, they will use safe chemicals to fill the infected holes and protect your furniture from wood borers.

It's a 3-step procedure that involves inspection, injection, and spraying.
How Does the HiCare Team Work?
If you choose professional pest control services from HiCare, be rest assured of a proper step-by-step procedure for complete pest removal. Depending on the type of pest removal service you book, the professionals will perform the following essential steps:
Step 1: Pest testing or detection
Step 2: Setting up traps to catch pests like rodents

 

Step 3: Drilling holes where pests are detected and applying pest-control solutions to kill pests like rodents, cockroaches, ants, and wood borers

 

Step 4: Sealing the cracks and holes with white cement

 

Step 5: Cleaning the mess of the dead pests and debris that comes out after the pest-control treatment
Pest Control Time Duration
The duration of a pest-control treatment may vary on the type of pests found in your house. The standard duration for a pest-control service is between 2 and 3 hours for a single visit. The pest-control time duration may also extend up to 4 hours or more, in case of heat treatment for termites. The number of hours may increase further if you opt for rat pest control treatment. By booking a yearly package with HiCare, you may expect 3 such quarterly visits in a year. 
Pest Control Team Size
The manpower required for pest control again depends on the type of pest infestation in your home and its severity. Generally, one trained professional is enough to conduct a pest-control service in a standard house. However, for services like termite pest control, a team of two professionals might be needed to ensure proper termite removal from your premises. 
Pest Control Service Prices
Pest control service pricing may depend on the area to be disinfected and the type of pest infestation. The basic pest-control treatment cost starts at Rs. 750 and may go on depending on the area to be inspected and treated.
With regard to specific pest-control treatments, here's some useful information for you:
A wood borer treatment cost may be between Rs. 2,660 and Rs. 3,000
Mosquito-control treatment may range between Rs. 1,100 and Rs. 1,500
Bedbug treatment may cost you between Rs. 1,100 and Rs. 3,800
For rodent pest control, you may need to shell out between Rs. 2,500 and Rs. 3,500
Professional termite control services can be booked at prices ranging from Rs. 4,500 to Rs. 5,000
Cockroach pest control services can be booked online at prices starting from Rs. 2,500 and going up to Rs. 5,000
How to Book a Pest Control Service Near Me?
Search online for pest control services near me and you would see a display of all the reputed pest-control service provider near you. Reach out to top service providers like HiCare and book the desired pest control service online by filling out the booking form or calling them directly for a booking. 

Note: Do not miss fetching a 5% discount by booking a service through an online payment.
Why Should You Choose HiCare for Pest Control?
Trust HiCare for complete pest control due to the following impressive reasons:
HiCare is India's leading digital hygiene company
It has 16 years of experience in providing excellent pest-control services
It has widespread presence across more than 20 cities, and still growing
It adheres to global quality standards and offers 24/7 efficient pest-control services
It uses safe cleaning chemicals and pest-control solutions approved by the Central Insecticides Board
It provides warranty-backed services with year-long protection assurance
It ensures 3-line defense COVID protection for hygiene experts
It boasts of serving happy clientele, including Taj Hotels, ITC Hotels, Amazon, Apollo Hospitals, Citibank, the Indian Parliament, International Airports at Mumbai, Hyderabad, and Bengaluru, and more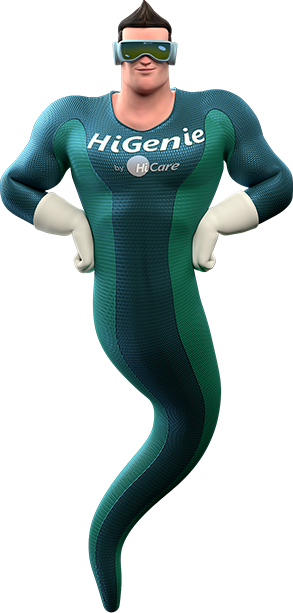 Best pest control service Professional company that follows all protocols during covid. The service person did an excellent job of sanitisation service he cleaned the switches/ nobs / handles etc also. Good customer care support for AMC service. Mosquito service is the best.-Namrata Sawant


Prompt, reliable and highly efficient. Have their annual contract since 10+ years and thanks to them my house is pest free despite 90%+ wooden furniture. And they remind themselves when service is due. Extremely customer oriented.-Preeti Shirodkar


We took cockroach management service.. very good experience. The service person did an excellent job.-Anaaya Singh


Though small in size and seemingly harmless to your health, termites can be a real mess for your house and furniture. If you detect termites at home, try applying termite-killing natural products or set up termite baits. However, for your own safety, we recommend you book termite pest control services from professionals experienced in dealing with different types of termites.


Removing bed bugs from home yourself is not an easy task. These pests are hard to be seen by the naked eye and may disappear with hot or cold treatment. Applying steam cleaners on the beddings and carpets may help resolve the issue of bed bugs to a certain extent. To ensure their complete removal, feel free to book bed bug pest control services from professionals like HiCare.


Mosquitoes can be seen everywhere, especially near lush green areas in the rainy season. They tend to breed in stagnant waters both inside and outside your home. So, to get rid of mosquitoes, try not to keep standing water anywhere around your place. Use mosquito repellents, sprays, or incense sticks. To ensure complete protection against mosquitoes, try mosquito pest control services from HiCare.


Since wood borer beetles feed on moisture in the wood, try to keep all your wooden furniture and items dry. When you detect wood-borer infestation in some furniture, try to remove the infected part of the wood to prevent further spread. Further, stop wood borers from breeding by sealing the cracks on wooden surfaces. For complete wood-borer removal, book wood borer treatment from HiCare.


HiCare's pest-control services ensure complete pest removal from your premises at affordable pricing. With an experience of 16 years in the field of pest control, the company offers safe and secure pest control services across more than 20 Indian cities.


HiCare offers warranty-backed pest control services. Buy their yearly service package that comes with year-long protection assurance against the specific type of pest-control service that you purchase.
Trust HiCare for complete pest control due to the following impressive reasons:
HiCare is India's leading digital hygiene company

It has 16 years of experience in providing excellent pest-control services

It has widespread presence across more than 20 cities, and still growing

It adheres to global quality standards and offers 24/7 efficient pest-control services

It uses safe cleaning chemicals and pest-control solutions approved by the Central Insecticides Board

It provides warranty-backed services with year-long protection assurance

It ensures 3-line defense COVID protection for hygiene experts

It boasts of serving happy clientele, including Taj Hotels, ITC Hotels, Amazon, Apollo Hospitals, Citibank, the Indian Parliament, International Airports at Mumbai, Hyderabad, and Bengaluru, and more
Pest Control Services in Popular Cities
Cockroach Control Services in Popular Cities
Mosquito Control Services in Popular Cities
Termite Control Services in Popular Cities