Sofa Spa - Fabric Shampooing
Service Details
Offerings

Inspection along with customer consultation

Process (Video)

Step 1 – Extraction of Loose Dust
Step 2 – Application of Foam and Scrubbing it out
Step 3 – Extraction of Moisture

Visits
Duration - Approx. 20 minutes per seat
Terms & Conditions

For best result : Drying time of 3-4 hours after service
We do not guarantee removal of old stains / hard stains, however, we will try to remove it to the best of our ability without damaging the surface
Suede / Velvet & Silk material shall only be Dry Vacuumed

Safety Precautions

Chemical is 100% safe for kids, elderly people & pets  
Building / Apartment Size / Unit
After 5% discount through online payment


Yearly service comes with year long protection assurance.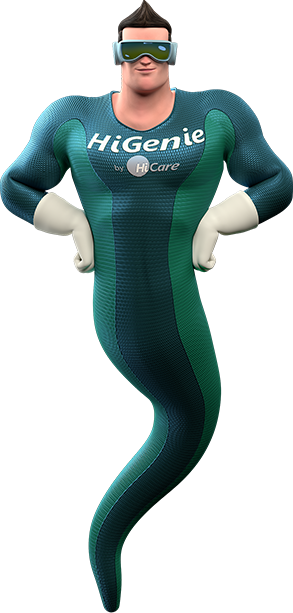 "We live as an old couple together. With no aid by our side, it becomes a tedious task to maintain our furniture to its mark. By hiring professional sofa cleaning services from HiCare, we found great relief in maintaining our sofa. Thank you!"-Ms. Kirti-Bangalore


"I am a pet parent. While I truly adore my dog, the fur-shedding period is a daunting time for me – especially when it comes to cleaning the sofa. When I hired sofa cleaning experts from HiCare, I was truly relieved of the ultimate results. You guys made my life simpler. Thanks a lot!"-Mr. Abhishek - Delhi


All our sofa cleaning services are given by highly qualified and experienced professionals. Our professionals have gone through in-depth training to deliver optimum results. We provide 3 months of warranty over our expert sofa cleaning services such that you can look forward to keeping the furniture clean & dust-free for a longer period. Within tḤhe given period, our team of trained cleaning technicians will deliver services to you without any extra charges.


Our team is highly experienced and trained to deliver optimum results when it comes to cleaning the sofa or couch of all sizes, shapes, and fabrics. Old and stubborn stains are indeed tough to remove. Our team works towards removing the same to the best of its ability. However, we cannot still guarantee 100% stain removal results as certain stains removal techniques might ultimately damage the entire fabric or furniture.


For fabric sofa, the drying time is around 2-3 hours post the delivery of cleaning services. For the leather sofa or couch, no drying time is required post-cleaning.


Yes, for leather-based sofa materials, we offer our professional range of polishing services post cleaning services. This helps in increasing the overall life of the sofa while imparting a definitive shine to the sofa material.
India's leading digital hygiene company
16 years of legacy
Serviced 2 Lakh Homes & 1 Lakh commercial spaces
Present across 20+ cities & expanding
3-line of defence for Covid Protection
Premium clientele