Chair and Carpet Cleaning
Carpet cleaning is a tiresome task that often leaves one exhausted, but with no great results. The same is the case with chair cleaning. So, should you leave both these items dirty? No, we aren't saying so, we recommend you instead opt for chair and carpet cleaning services from the experts of HiCare and make life easier and these items cleaner.
Why Book Chair and Carpet Cleaning Services?
You don't invest daily in household items like chairs and carpets, and when you do invest, you must also pay attention to its regular maintenance. Cleaning carpets or chairs, as we mentioned, is not an easy task, so it is better to leave this tough task to professionals trained for it.
When you book professional carpet and chair cleaning services you get the following benefits:
Saves time that can be used in other important tasks
Saves money by preventing damage to chairs and carpets
Regains the lost beauty of your beautiful carpets and chairs
A professional approach of carpet and chair cleaning
Removes tough carpet and chair stains
Extends the life of your expensive carpets and chairs
Detects pests on time to make way for an effective pest control
Why should you Choose HiCare for a Chair and Carpet Cleaning Service?
If you search online for professional carpet cleaning near me or chair cleaning near me, you are sure to see HiCare's name in your top search results. The company with a rich experience of 28 years in digital hygiene has onboard trained staff that conduct error-free and effective chair and carpet steam cleaning services.
Book HiCare's exceptional chair and carpet cleaning services for the following reasons:
India's leading digital hygiene company
28 years of experience
Present across 30 Indian cities and still expanding
Verified and trained employees
Satisfied clients showering 9/10 customer ratings
Served over 1 lac happy homes and over 25,000 businesses all across the country
Warranty backed services
100% secure and trusted payment protection
Boasts of premium clientele like Burger King, Amazon, Tata Consultancy, StarBucks, Google, Oracle, Hewlett Packard, EuroKids, Metro Cash, Cloud Nine, Citibank, Apollo Hospitals, Taj Hotels, Big Bazaar, The Parliament House, The International Airports at Pune, Bengaluru, and Hyderabad, and so on
How Does the HiCare Team Work?
HiCare is a pioneer when it comes to offering digital hygiene solutions. The company trains its staff time-to-time with the latest techniques of home cleaning. For a chair spa or carpet cleaning service, the professionals stick to a three-step procedure that goes as follows:
Step 1: Extraction of Dust : The first step in an upholstery cleaning service like a chair spa or carpet cleaning is all about carpet dry cleaning which involves extracting the loose dust through a vacuum cleaner
Step 2: Application of Foam : The second step in a chair or carpet cleaning service is of applying an effective foam and scrubbing the surface to remove the stains gently
Step 3: Extraction of Moisture : The third and the most crucial step involved in a carpet cleaning service is extracting the excess moisture after the cleanup
What is the Duration of a Chair and Carpet Cleaning Service?
The duration of a carpet cleaning service depends on the size of the carpet and how dirty it is. Talking about the time taken for a chair cleaning service, the trained hygiene experts of HiCare take about 20 minutes to clean one chair.
What is the Cost of Chair and Carpet Cleaning Service?
The cost of a chair cleaning service depends on the number of chairs and fabrics to be cleaned. The cost of a carpet cleaning service depends on the size of the carpet and how dirty it is. HiCare offers a combo service of both chair and carpet cleaning at very affordable pricing.
Terms and Conditions of HiCare Chair and Carpet Cleaning Services
The HiCare team doesn't guarantee the removal of tough or old stains, but they will try their best to remove them without damaging the fabric
Customers are advised to allow 3 to 4 hours for the carpets and chairs to dry after the chair and carpet cleaning service
Carpets and Chairs with velvet, suede, or silk material will be only dry vacuumed
How to Book HiCare Chair and Carpet Cleaning Services?
To book HiCare Chair and Carpet Cleaning Services follow these steps:
Fill in your pin code in the prompt on the website
Scroll through the drop-down menu of 'Home Cleaning Services'
Choose the 'Chair and Carpet Cleaning' option
Fill out the Online Booking Form
Choose the 'Book Now' or 'Callback' Option as per your desire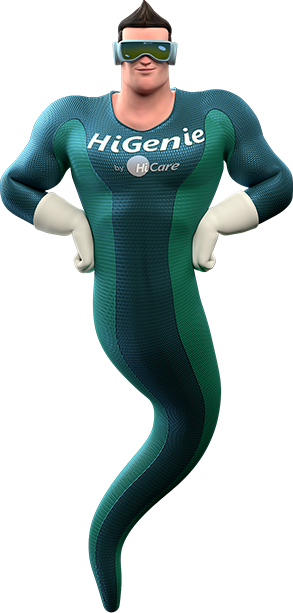 Following are the steps involved in deep cleaning a chair:

1. Vacuuming the upholstery
2. Cleaning the stains
3. Applying a cleaning solution
4. Scrubbing gently
5. Rinsing off the cleanser 6. Extracting the moisture to dry the chair


Yes, carpet dry cleaning with the help of professionals is worth it. Your expensive carpet often falls prey to spillages and gets dirty and spoiled. General cleaning of the carpet won't remove those stains. So, it is better to opt for carpet dry cleaning to regain its lost beauty.


Listed below are some of the key benefits of opting for upholstery cleaning services:

1. Regains the lost beauty of the upholstery
2. Safer cleaning procedures
3. Detects pest infestation on time
4. Saves time and money
5. Extends the lifespan of the upholstery



Make it a point to clean your carpets professionally at least once a year. If you have small kids and pets at home, then you must get your carpet cleaned twice a year to maintain overall hygiene.


Yes, the trained hygiene experts of HiCare will leave your carpets and chairs sparkling like new after a chair spa and carpet cleaning service. They will clean these items following a step-by-step procedure without damaging the fabric.