Service Details
Offerings

Inspection of the entire premise along with customer consultation

Process (Video)

Step 1 –Thoroughly cleaning of Kitchen Tops, Cabinets, Cupboards & Trolleys
Step 2 – Externally Wet Wiping Electric appliances
Step 3 –Mopping / Scrubbingof the floors

Visits
Duration - 3-4 hours per unit (depending of the Kitchen configuration)
Terms & Conditions

We do not guarantee removal of old stains / hard stains, however, we will try to remove it to the best of our ability without damaging the surface
Customers are requested to provide Ladder, Water and Electric connection
Inaccessible areas are not covered in the scope of work
Appliances such as Microwave and Refrigerators will be cleaned ONLY externally
Electrical Chimneys internal cleaning is not included in scope of work

Safety Precautions
Building / Apartment Size / Unit
After 5% discount through online payment


Yearly service comes with year long protection assurance.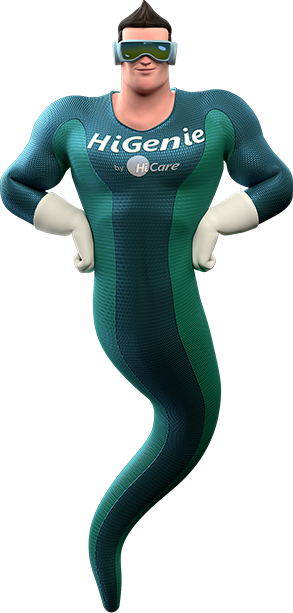 "We have two little kids, aged 5 and 7. Like all children, our kids, too, do not eat their food easily. We have to keep experimenting in the kitchen to give them something appealing to eat. Also, they keep creating a ruckus inside the kitchen and leave a mess. I get too tired to keep cleaning up the kitchen. So, I called the HiCare team. The household was not disturbed during their service. They did not need any supervision as well. The outcome was very satisfying. It has motivated me to come up with even more dishes for my children."-Madhurima Bhonsle, Pune


"I am an animal lover. I have two dogs and three cats in my house. They need to be looked after and have particular diets and meal schedules. It requires a lot of food. They eat in the kitchen. Naturally, this creates a huge mess. I try to clean up as wel-Akansha Pathak, Vadodara.


"I run a small catering service from my house. Things have been operating smoothly for the past few years. However, I couldn't keep my kitchen spotless. I was fed up. I decided to try the HiCare kitchen cleaning service once. I am so impressed with the se-Ram Bagrodia, Jaipur.


The size of the house and the number of people residing do not hinder our process. However, these factors may lead to a much higher accumulation of dirt, stains, and germs. This may lead to a more thorough cleaning process on our part.


The time taken for the complete cleaning process is about 3-4 hours. It may take longer in some circumstances, as stated above. The kitchen is ready to use instantly post the cleaning process.


Generally, our cleaning service is only provided for exteriors of display cabinets and loft. However, cleaning from inside is done if the customer empties both before the start of the service. The rest of the cupboards will be cleaned from the inside. Our cleaning expert will remove and restock all the items after cleaning the interior.
India's leading digital hygiene company
16 years of legacy
Serviced 2 Lakh Homes & 1 Lakh commercial spaces
Present across 20+ cities & expanding
3-line of defence for Covid Protection
Premium clientele