Service Details
Offerings

Inspection of the entire premise along with customer consultation

Process (Video)

Step 1 – Thoroughly Sanitizing WC, Shower Heads & Toilets
Step 2 – Externally Wet Wiping of Windows, Glasses
Step 3 – Mopping / Scrubbing of the floors

Visits
Duration - 60 – 90 minutes per unit (depending of the Washroom configuration)
Terms & Conditions

Shelves & Cupboards will be cleaned internally only if they have been emptied by the owner before the service begins
We do not guarantee removal of old stains / hard stains, however, we will try to remove it to the best of our ability without damaging the surface
Cleaning Water Tanks and Bathroom Lofts isnot included in the scope of work

Safety Precautions
Building / Apartment Size / Unit
After 5% discount through online payment


Yearly service comes with year long protection assurance.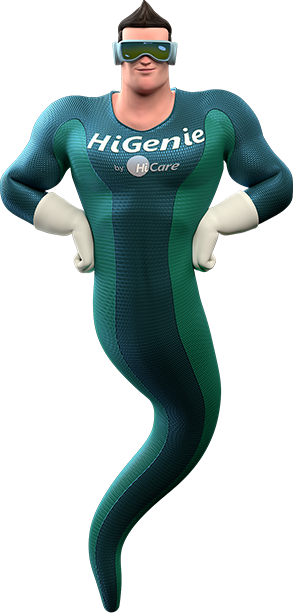 We are a family of 12 members living in a single flat. It has only two bathrooms. We tried to keep the bathroom clean and also scheduled a bi-weekly clean-up by the maid. But it never looked spotless and always had a lingering smell. Even worse, it reverted to its old condition within a few hours. Finally, we called HiCare. After their bathroom cleaning service had taken place, all the problems of our bathroom had disappeared. We have decided to avail of their bathroom cleaning service regularly.-Renu Tuli, Bhubaneshwar


"We are a recently married couple. We both have hectic corporate careers that leave little time for most domestic chores. Most of the time, it is difficult for us even to cook our meals, let alone pay attention to intricate cleaning of the house and its areas. As a result, our bathroom became filthy. Then, we discovered the HiCare bathroom cleaning service. We were excited as this was what we were looking for. The result amazed us. Now we plan to call them every month."-Priyanka Sharma, Gurgaon


I run a paying guest service. I was not able to get a cleaner who would regularly clean the common bathrooms. That's when I decided to call the HiCare team. they provide unparalleled services. I am now tension free regarding the cleanliness of the bathrooms.-Rakesh Kant, Hyderabad.


The duration of the service is 1-2 hours. This is the approximate time taken for a standard size bathroom. However, the service may take extra time if the size of the bathroom is larger than average. Also, it may take longer if the bathroom is dirtier tha


We provide one cleaning expert per single cleaning procedure. The cleaning experts are trained to provide the full cleaning service for a standard bathroom within the stipulated time.


Our service includes cleaning of bathroom cupboards from the inside. But we require the cabinets to be empty before we start the service. Our cleaning expert will be unable to clean the cabinet from the inside of the cupboard if it is not empty.


Usually, you don't have to leave the house. However, you would be requested to vacate the exact area where chemicals are sprayed. Hence the process is very convenient. Since our chemicals are green-seal certified, it is safe even for infants, seniors, and pets.
India's leading digital hygiene company
16 years of legacy
Serviced 2 Lakh Homes & 1 Lakh commercial spaces
Present across 20+ cities & expanding
3-line of defence for Covid Protection
Premium clientele