Service Details
Offerings

Highly proficient identification of rodent hideouts
Innovative rodent trap with a combination of advanced science experience

The Sticky Trap has a tenacious and industrial strength glue to capture even huge rodents

Industry-approved and heavy-duty glue boards to obtain a 100% success rate almost instantly

Visits

The package includes three services for a year without any extra fee
Manpower:1

Terms & Conditions

Treatment will minimize the rodent infestation in controlled condition
Efficacy will last long when precautions are strictly followed

Safety Precautions

3-Level Covid Suraksha Kavach
Chemical is safe for kids, elderly people & pets


We are a large joint family living in a bungalow. For the past few months, we noticed food and other items such as socks and remote controls disappearing. First, we thought that we had a ghost in the house! But we spotted rats running around the house a few times. We immediately called HiCare because it was impossible for us to eliminate rats from such a large space. HiCare has eliminated the menace. We found the remote control and socks beneath a sofa later!-Arun Mishra, Indore.


I love the deep cleaning service of the company. Their team is highly professional and skilled. Thank you so much for cleaning my kitchen and its appliances.-Mr. Aman, Ahmedabad


I am delighted with your services. Our house is clean, like never before. I highly recommend HiCare Deep Cleaning service. -Ms. Tanya, Delhi


I am very thankful to the team of HiCare for excellent and deep cleaning of the bathrooms in my house. They used high-quality chemicals and completed the work in the given time.-Mrs. Pooja, Bangalore


Everyday cleaning includes only sweeping and mopping; and as it is done daily people often skip the corners, crevices or under furniture cleaning. Hence, to clean every part of the house and complete dirt removal, it is important to do a deep cleaning. Our expert team ensures no corner is left out, and for this, they use eco-friendly chemicals and efficient machinery.


Since deep cleaning involves cleaning every surface and appliance, on an average, it takes 6-8 hours duration. But it mainly depends on the size of the home and the amount of dirt in homes.


Our expert team puts together complete efforts for removal of even the toughest stains. Still, we do not guarantee the removal of hard stains at the cost of damaging the surface. We do not guarantee the complete removal of old/hard stains in the process of cleaning. We will try to the best of our ability without damaging the surface.


In our HiCare Deep Cleaning Service, we include cleaning the refrigerator and chimney from outside. For cleaning the refrigerator from inside, you need to add on this paid service separately.
One of the most reputable companies providing total pest control.
Usage of state-of-the-art machinery for thorough elimination of rodents.
Eco-friendly Sticky traps.
Experienced technicians and trainers with verified backgrounds.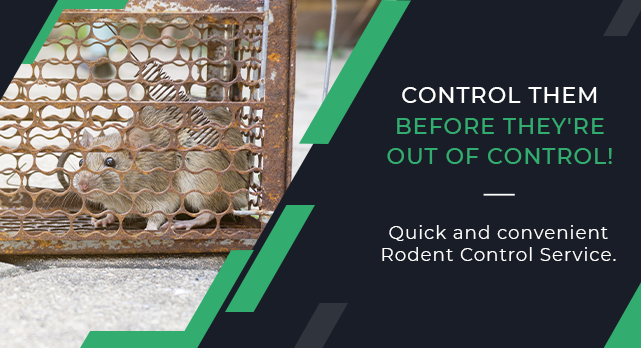 Rodent Control
Some pests are small and more often than now, out of our way. As for rodents, it becomes a bit scary to even enter our homes if we know these guys are around. Varying in size, these pests have continuously growing incisors in each of the upper and lower jaws. Also known as the Norway Rat, these pests are a physical threat to family members as well.

This is why rodent control is extremely necessary, whether they are within your homes or even in the surroundings. If within, it becomes even more crucial to get rodent pest control done. This is because they affect all aspects such as health, furniture, food, etc. In India, the best rodent control services are provided by HiCare and you can get started by a single call to 8828333888. Their rodent proofing service will ensure these pests no long enter your home.
Service New
India's best and no. 1 Pest Control Company, Hicare is here to help you tackle all your rodent related worries. Our Rodent management service ensures total eradication of these pesky little creatures that wreak havoc in the house causing huge financial and health setbacks. Our live tested technique will get rid of all types of rodents, rats and mice and fortify your property against future infestations.
Hicare's experts are very well experienced when it comes to learning the pattern of the rodent signs and discovering the hideout places of these creatures thereby successfully exterminating them. Their signs are typically hidden from our naked eye and requires highly proficient technicians for the specific job.
To get rid of rats, we at Hicare have used a combination of experience as well as advanced science in creating a highly tenacious and an industrial strength glue to trap the rodents in the first instance itself. This new and innovative trap called a Sticky trap, is basically a sturdy piece of sheet covered in the glue with a spot for a bait in the middle to entice the rat on to the rattrap.
We use only heavy-duty and industry approved glue boards to make sure we achieve a 100% success rate in the suspected active rodent area almost immediately. The solid board at Hicare are large enough to trap the huge rat without allowing them to escape once they are caught.
We are very particular when it comes to the quality of the board and the glue that is used in the setup of this Sticky Trap unlike the cheap variant that are available in the local market.
Our team will place the effective rat killers at all the threatened areas like under the sink area, next to the dust bins, behind the refrigerator and washing machine area after careful inspection and keen observation.
A single package comes in a bundle of 3 services for a year with the number of rat trap placements per service depending on the area of the house.
After Service
Hicare's Rodent Repellant Service will safeguard your house from any type of vermin or rodent. It might take up to a week for the rodent to get jammed in the Sticky Trap.
In the span of the one contractual year, if you do find any of the rodent on the loose or rodent activity thereby; our experts will attend to your complaints without any extra fee.