Service Details
Offerings

Finding hiding spots of bed bugs by properly trained Hygiene Experts

Injection of mild odour spray to get rid of bed bugs followed by next service after 15 days.

Highly effective and completely controls infestation of Bed bugs at home ensuring no bed bugs are found in the infected places post treatment

Visits

1st Service: Day 1
2nd Service: Day 16
3rd Service: Day 46
4th Service: Day 76
Manpower: 1 for each visit

Terms & Conditions

Complaint Service is free of cost.
Service needs to be taken within 30 days of scheduled date

Safety Precautions

3-Level Covid Suraksha Kavach
Chemical is safe for kids, elderly people & pets
Building / Apartment Size / Unit
After 5% discount through online payment


Yearly service comes with year long protection assurance.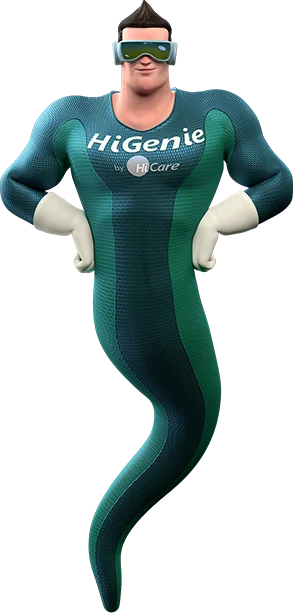 I was struggling with bed bugs during my pregnancy and was worried about my overall health. By hiring services from HiCare, I was able to get rid of the bed bugs instantly. Thank You.-Mrs. Usha P -Kandivali


As I live in a family with elderly members, bed bugs were quite a concern for the safety and health of all. With professional services from HiCare, I got a sense of safety and hygiene throughout. Thanks for the relief. -Mr. Rajesh - Pune


Only a thorough check done by our trained professionals can ensure your home is bed bug free. Bed bugs apart from being too tiny to spot can also easily migrate to places by using means of clothes, bags etc. Screen reader support enabled.


A bed bug treatment generally lasts for 45 minutes to an hour. It is hard to say the exact time as the cleaning process entirely depends on the area of infestation.


Bed bugs can spread through movement of people or material from an area that was already infested with bed bugs and can reach your home from clothes, luggage, and many more things.


As it is hard to ascertain where bed bugs have originated in your home, the best way to prevent it is by taking bed bugs treatment from professionals.
India's leading digital hygiene company
16 years of legacy
Serviced 2 Lakh Homes & 1 Lakh commercial spaces
Present across 20+ cities & expanding
3-line of defence for Covid Protection
Premium clientele