Service Details
Offerings
Warranty Backed Service
Inspection of the entire premise along with customer consultation
Process
DRILL-Holes of Diameter of 1.2cm are drilled in the walls of the house at the skirting level – 1-foot distance
FILL-TERMIN-8 solution is filled in these holes which control the termites inside the house as well as the colony
SEAL-Holes are then sealed with white cement
Visits
1st Service: 1st Month
Audit Services: 4th and 13th Month
Manpower: 2 for 1st service and 1 for audit
Duration: 2-3 hours for 2BHK
Guidelines
Terms & Conditions
Efficacy will be effective post 21 days of service
Service needs to be taken within 30 days of the scheduled date
Safety Precautions
3-Level Covid Suraksha Kavach
Chemical is safe for kids, elderly people & pets
Building / Apartment Size / Unit
After 5% discount through online payment
Yearly service comes with year long protection assurance.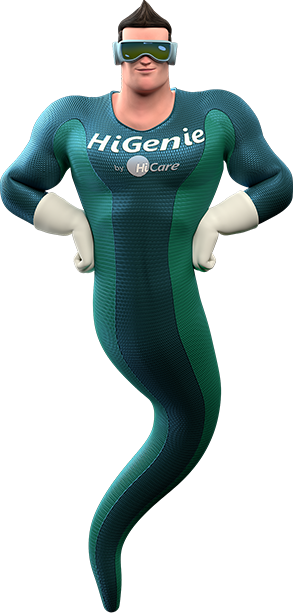 We are a large joint family living in a bungalow. For the past few months, we noticed food and other items such as socks and remote controls disappearing. First, we thought that we had a ghost in the house! But we spotted rats running around the house a few times. We immediately called HiCare because it was impossible for us to eliminate rats from such a large space. HiCare has eliminated the menace. We found the remote control and socks beneath a sofa later!-Arun Mishra, Indore.
No home is 100% safe from termites - including high-rise buildings. Termites can enter your home from any building foundation and damage your walls and any wooden structures. HICARE Termite Control service gets rid of all termites within 15 days.
Yes, termites need water or moisture for survival. Hence they are more attracted to damp walls or leakages in walls.
No, we can complete the termite control service for a 2-BHK home in around 2 hours. No, your home aesthetics are not affected by our termite treatment.
Fixed wooden furniture/panelling with seepage in the wall is the most vulnerable to termite attacks; hence it is advisable to fix the seepage. Perform a regular termite inspection of your home to protect your furniture and other valuables. Finally, you need to invest in a professional termite control service such as that of HiCare that keeps your home or office termite-free.
16-Year Legacy
Safe for Kids & Pets
1-Year Protection
Verified employees with 3-level COVID Kavach
Premium clientele Starbucks, Airtel, EuroKids