Cockroach + Mosquito + Ant - Combo
Cockroach Control
1X: Cockroach Control through European approved Gel & Spray
2X: Silicon Gel to seal cracks & crevices to deny shelter to cockroaches + Patented Enzyme Technology in kitchen drain to prevent their entry
3X: MintX Garbage Bags to repel cockroaches and keep kitchen hygienic
Complimentary: Full house Ant treatment
Complaint service is absolutely free
Mosquito Control
1X: Anti-larval treatment to kill mosquito eggs and prevent breeding
2X: WHO-approved encapsulated wall spray treatment to kill hiding and resting mosquitoes
3X: CIB-approved automatic wall dispenser to repel flying mosquitoes
Visits:

Day 1: 3X Cockroach + 3X Mosquito + Ant Treatment
Day 90: Inspection and dispenser collection (if not renewed for AMC)

Manpower: 2
Cockroach Video:
Cockroach T&C

Efficacy will be effective post 21 days of service
Service needs to be taken within 30 days of scheduled date

Mosquito T&C

Treatment will minimize the mosquito infestation
Dispensers need to be returned once the contract expires
Money-back guarantee is subject to terms and conditions
Chemical is 100% safe for kids, elderly people & pets
3-Line of Defence to provide Covid Suraksha Kavach
Building / Apartment Size / Unit
After 5% discount through online payment
Yearly service comes with year long protection assurance.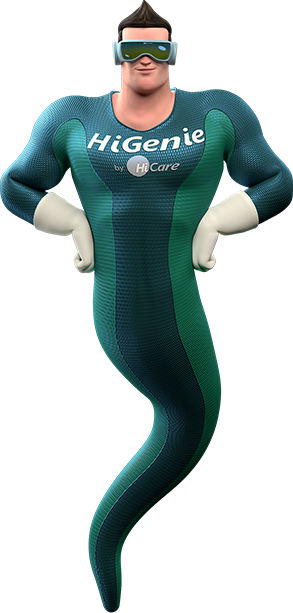 I do recommend HiCare's mosquito control service as it is completely worth your money. They use very safe chemicals that got rid of the mosquito problem in my home premises. Plus, their technicians offer free advice on how to stop mosquito breeding around my home. Their customer support is also very professional and offered me free service.-- Kunal Sharma, Delhi
I have tried several pest control services before. Post the service, there would be no mosquito problem for a few weeks, but after that, mosquitoes would start breeding again. HiCare not only got rid of the mosquitoes, but their technicians also performed a complete survey of my premises checking the common breeding places for mosquitoes. They performed disinfection of those places, and also gave us tips on how to prevent mosquitoes from breeding.- - Chaya Kothari, Thane
I have been calling many pest control services to get rid of the mosquito menace in my home. HiCare set up an appointment for the service according to my convenience. I found their technicians to be very professional and patient in answering my queries. Their spray-based treatment is very quick and effective. Keep up the good work.-- Sanjeev Patil
The chemical is completely odorless, so it will not cause any problem after the chemical has dried. However, during spraying, there are chances that some amount of chemical might go in the surrounding air as a fine mist. Hence, the family members should not be present in the treatment area during service and until the chemical has dried.
3X Mosquito control is India's 1st ever mosquito control service with a 30 money-back guarantee on mosquito reduction. Our chemicals are WHO & NIMR certified and CIB approved to controls flying and hiding mosquitoes, and prevent mosquito breeding.
Our Hygiene Experts travel with their personal vehicles to minimize public contact. The health status and temperature checks are done for all HEs every day. We follow all the safety protocols as per government advisory and use a face mask, face shield, shoe cover, gloves, and hand sanitizer before and during the service.
India's leading digital & responsible hygiene company
27 years of legacy
Serviced 1 Million+ Homes & commercial spaces
Present across 20+ cities & expanding
3-line of defence for Covid Protection
Premium clientele